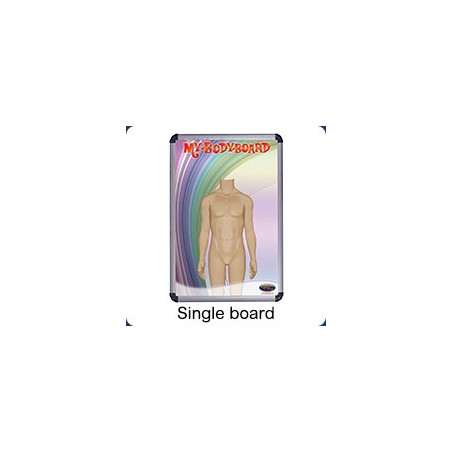  
MyBodyboard
My Bodyboards are a fantastic interactive, informative and cost effective resource, suitable for all ages.
Privacy policy
Delivery policy
Legal policy
Choose either the single sided board which shows the outline of the body or the double sided option which also has an added open area for discussion magnets on the reverse side. Two sizes are also available: Professional (90cm x 60cm) and School (60 cm x 45cm). 
Once you have selected your board options simply add to cart then browse the magnet packs which are sold separately.  It can be safely placed on one of our telescopic easels (or the boards can be securely attached to a wall as a longstanding display).
Magnet packs are sold separately and cover the following topic areas:
The Dangers of Smoking
The Dangers of Alcohol
Puberty for Boys
Puberty for Girls
Food & Nutrition
Emotional Health 

Easel is sold separately and carry case is also available.
No customer reviews for the moment.