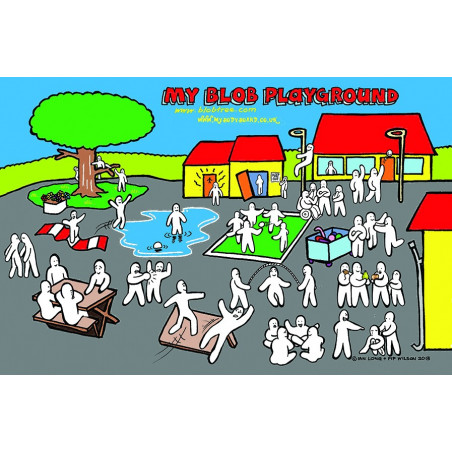  
My BlobTree & Playground (Complete Pack)
My BlobTree and My Playground pack contains a double sided (62cm x 42cm) board and magnetic pack containing 64 different picture magnets.
Privacy policy
Delivery policy
Legal policy
A full lesson plan and pop lock folder is included with this pack. This innovative product allows users to explore their feelings using the picture magnets provided. The Blob Tree when assembled on the magnetic board can be assembled as part of a display.  The Blob Playground helps children discuss the main place each day where conflicts arise.
No customer reviews for the moment.